Class Details
Length:

2 sessions, 4 hours total

Class Format:

On-demand teleclass to take anytime, at your convenience. You will receive links to 4 hours of MP3 recordings (from a live class which includes the questions, comments and interactions of the participants with the instructor) and PDF's containing 37 pages of detailed handouts.

Tuition:

$99



Instructor: Teresa Wagner, MS, Program Founder
Who Should Attend: Anyone who wants to learn about how flower essences can support animals who are ill or dying, their caregivers, and those who are grieving: Anyone who has animals in their family, pet loss counselors, pet loss support group facilitators, animal communicators, flower essence practitioners, veterinary professionals, animal shelter and rescue group staff, trainers and behaviorists, energy healers, therapists, as well as friends and family members  SPECIAL NOTE: Though this class is designed with a focus on dealing with the death of animal and

flower essences to heal pet loss,

the entire class and the essences described are applicable to human death and loss of human loved ones as

well.

Register: Click here to purchase (This link will automatically redirect you to the Animals in our Hearts web site for purchase.)
Testimonials: Click here

For students enrolled in the certification program:
This is an elective class
Prerequisite: 

None

Required Reading: Flower Essence Repertory: A Comprehensive Guide to the Flower Essences Researched by Dr. Edward Bach and the Flower Essence Society, Patricia Kaminski, Richard Katz.   Grass Valley: Flower Essence Society 2004   306 pages
Fee for Coaching & Mentoring session held after submission of Written Class Review: $198

(fee not applicable for students who have pre-paid the entire certification program fee which includes these sessions)
Objectives
In this class you will have an opportunity to:
Learn the fundamentals of what flowers essences are, how they are made, how they support the healing of emotional issues, and how to administer them with humans and animals
Become familiar with specific flower essences which provide emotional and spiritual support for:
• Animals during illness and hospice periods
• Humans and animals who are grieving the loss of an animal or human
• Anticipatory grief
• Relief from the physical and/or emotional stress that is a natural part of intense caregiving for clients or loved ones
• Protection from taking in the emotional pain of others who are ill, dying or grieving
• Strengthening one's confidence to support best clients or loved ones who are ill, dying or grieving
Learn how to assist and educate clients with information about how certain flower essences can
 support them and/or their animals during illness, the process of dying and grieving
Content and Purpose
Flower essences are gentle yet powerful liquid infusions of flowers, generally taken orally from glass dropper bottles, which assist in the support and healing of emotional and spiritual imbalances. Flower essences are natural, inexpensive, non-intrusive and easy to administer, and can be used in conjunction with any medicines or holistic remedies without any contraindications. In times of overwhelm and stress, they can help us stay grounded and stabilized. When besieged with the pain of grief, they can help us accept and heal our pain, and unlock the courage we may need to do so. Using flower essences to heal pet loss—from anticipation of loss to long after the transition—provides a gentle yet powerful form of help.

Death from the physical body is one of the most sacred periods of time on earth. Yet it also often brings tremendous emotional pain to those of us who grieve the physical loss (or impending physical loss) of loved ones, intense stress to those of us in caregiving roles, and sometimes uncertainty for those of us wanting to provide support to those who grieve. And, of course, most of us have a great desire for a peaceful death experience for our loved ones. Flower essences provide us with enormous energetic support to our loved ones, our clients and ourselves during these times of illness, death, grieving, caregiving and supporting others. 
In this class you'll learn about dozens of essences which can bring the energies of grace, peace, calm, grounding and relief from suffering from the often very challenging experiences of these times. The information you learn will empower you to bring life-long energetic assistance to animals, your clients and yourself. This information can be easily shared with your clients, family and friends to assist them in supporting their animal loved ones and for flower essences to heal pet loss.

I believe that the most effective, satisfactory and long lasting approach to healing grief is an integrative one—one that explores and may include traditional psychological support as well as embracing spiritual and other holistic modalities. A stubborn insistence by some that only one of these approaches leads to healing is sadly limiting. Each journey of illness, caregiving, death and grief is different, the needs of each person and animal unique, and the resources most suited to help each of us varies.
I think it's also important to remember that however thorough and integrative our healing efforts, no flower essence, spiritual belief, psychological tool or the most loving support in the world can take away the emotional pain of grief when our animal or human loved ones die. Loss and its subsequent pain are natural, inevitable experiences of life. Pain, however, does not have to include continual, abject suffering. Flower essences can surround our pain with the quality of quiet grace and peace, helping us to be present with our beloved animals (and ourselves) during these sacred phases of transition. Being able to remain present during these times brings deepened intimacy and immeasurable opportunities for more love, which are not possible when we (understandably) escape into denial, become lost in hysteria or stay in our heads researching treatments. Whatever overwhelming emotions we may experience, flower essences to heal pet loss and all the related issues can help us come back to our center, to help us stay grounded, to stay open to the love and opportunities for learning and growth, even amidst all of the pain.
Click the link to read dozens of cases about flower essences helping animals:
http://flowersociety.org/animals.htm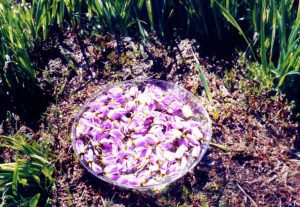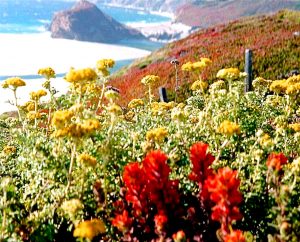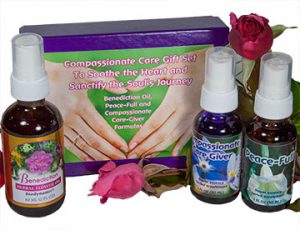 Session 1: Practical Basics of Flower Essences and Recommended Essences for Illness, Hospice, Caregiving and Grief

Opening guided meditation to attune with the essence of a flower
What they are and how they are made
How to give them to animals and take them yourself
The difference between stock/concentrate bottles, and formula/dosage bottles
The important difference between "rescue" formulas and the multitude of additional essences available for both immediate and longer term healing of specific feelings and issue
Where to buy flower essences, articles, books.
Essences that heal and support specific feelings or energy states
 associated with:
• End stages of illness/hospice or trauma and the transition of physical death
• The role of direct caregiver to one who is ill or dying
• Being witness (direct or indirect) to the trauma or death of another
• Grieving the loss of a love one
• The role of supporting others through grief
Session 2: Learning How to Choose Flower Essences

For yourself, clients and loved ones (human or animal)
How to maximize the effective use of flower essences by matching specific essences to 
 specific feelings and energy states vs. relying exclusively on pre-blended formulas

Flower essences to heal pet loss

Hear case studies of how flower essences have helped others during caregiving, death, and grief
Questions and coaching about which essences would be helpful for your personal 
situation or your clients' situations
Guided meditation and journal writing : Assessing your energy states that flower essences can support
Testimonials
Gave me a renewed respect for the healing powers of flower essences
. It was a great class on how to use Flower Essences for the specific use during end of life issues.
Teresa's connection and knowledge of the energies of flower essences is amazing. Gave me a renewed respect for the healing powers of flower essences, and another energy to lean on during a very difficult time. Teresa's amazing connection to the flower essences will energize you to learn more. She has such a compassionate way with dealing with these issues, you will find support from her during this very difficult time, and certainly learn flower essences to heal pet loss.
~ Tresa Laferty, Illinois
This is an amazing class. Take it!!

I debated whether it would be too repetitious for what I already knew about the subject and whether I should take it. I am VERY glad I did. This is an amazing class. Take it!! The incredible knowledge of the instructor and her warm, compassionate delivery. All of her classes are amazing!
~ Penny P, Wisconsin
Like learning a whole new world
I was amazed at the information from both the intuitive energetic world and from the factual research about flower essences. It honestly felt like I had entered a door to a whole new world. We received amazing amounts of information, but all so organized it was not overwhelming, it was delightful! Flower essences will definitely be part of my repertoire of resources for my clients from now on.
~ Cindy D, British Columbia, Canada
Teresa's workshops always exceed my expectations

She has a voice and knowledge which make learning a joy! Having lost my beloved Alfie dog a year ago, many helpful ideas came forward from other students who talked about their troubles, for which Teresa gave great insight and flower essence suggestions.
~ Diane D, Massachusetts
Learned so much more than I expected
I thought we would perhaps get a list of essences and learn what they were about and when to give them for what. But instead we learned about the entire world of flower essences. . . from how they are made, how the researchers determine the healing qualities over time, which companies are reputable, and, of course, which essences help for hospice, grief, etc. I feel like a whole new door has opened for me (and thus my clients) with this healing modality. Thank you!
~ Sue G, California
After this class now using flower essences in addition to Ttouch with puppy mill and shelter dogs
I learned so much in four hours- she packed so much in!! I really want to take more of her classes. I didn't know I would really become passionate about essences but she made it so pleasant I'm hooked! After this class now using flower essences in addition to ttouch with puppy mill and shelter dogs. Realizing how much essences can truly help.
~ Judy S, Texas
I am much more comfortable about recommending flower essences to heal pet loss and other issues after taking this course 

And also about being able to choose them for myself – without waiting for advice from the practitioner I work with. I especially appreciate your help with the hedgehog PTSD issue. It's helping me with ways to deal with care giving issues in my own life – and also providing thoughtful information that will help me help my clients. A wonderfully thorough introduction to using flower essences for a wide variety of grief and loss issues. I especially liked the second class – the use of the meditation to identify an issue (I was surprised at what came up for me!) – and then how those issues were woven into the instruction as a way to learn about using essences. I found the series of questions and the followup discussion especially helpful.
~ Dawn W, Ilinois

When a form that you have unconsciously or consciously identified with as part of
 yourself leaves you or dissolves,
that can be extremely painful.
It leaves a hole, so 
to speak,
in the fabric of your existence.
When this happens, can you face
and accept 
that hole,
that strange empty space?
If you do, you may find that it is
no longer a 
 fearful place.
You may be surprised to find
peace emanating from it.
~ Eckhart Tolle, Stillness Speaks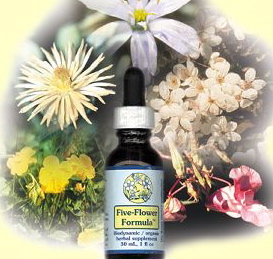 St. Francis said to the almond tree:
"Sister, speak to me of love."
And the almond tree blossomed.

~ Nikos Kazantzakis, Saint Francis